Noturnall to support Sonata Arctica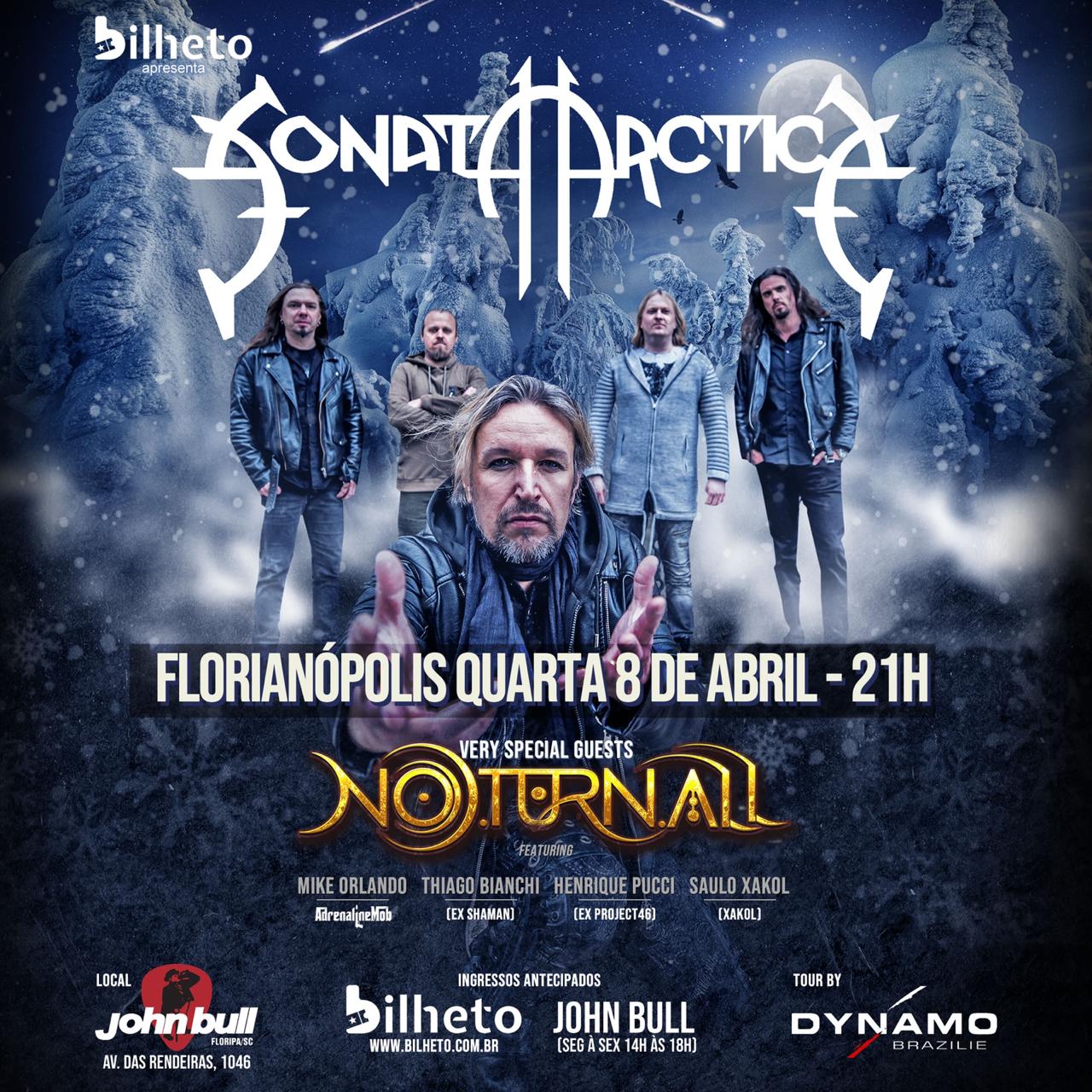 What a birthday present! In less than one year as a member of Noturnall, I had the opportunity to support Disturbed in Russia for an attendance of over 10,000 people, play in Rock in Rio for the first time, play and tour with one of my greatest idols and favorite drummer, Mike Portnoy, and being invited by himself to support Sons of Apollo in Europe and South America. And now, one more dream is coming true: we will support one of my favorite bands, one of my biggest influences and the main band to define my musical taste, including one concert in my own home, the city of Florianópolis!
I hope to meet there all my friends and all Power Metal lovers, just like me!
See you there!